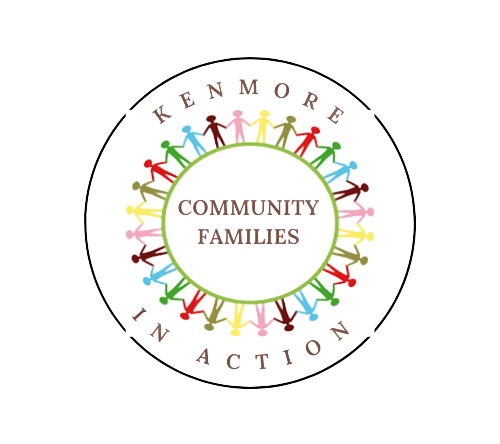 Kenmore
Community Families
in Action
______
A model program designed to foster community engagement through fun and meaningful activities and eventsAfter-school student club
Family resource support group
Conversations with the Principal
Speaker series
Family-centered events
---
About
Strong family engagement is linked to increased student achievement, reduced absenteeism, and higher graduation rates. Community engagement can help ensure that students' social, emotional, and physical health needs are addressed, while also providing meaningful, real-world learning opportunities. Kenmore Community Families in Action strives to exemplify equitable community engagement opportunities through the process of building relationships, working collaboratively to support all students, and sharing leadership resulting in transformative benefits for schools and school districts._____________________________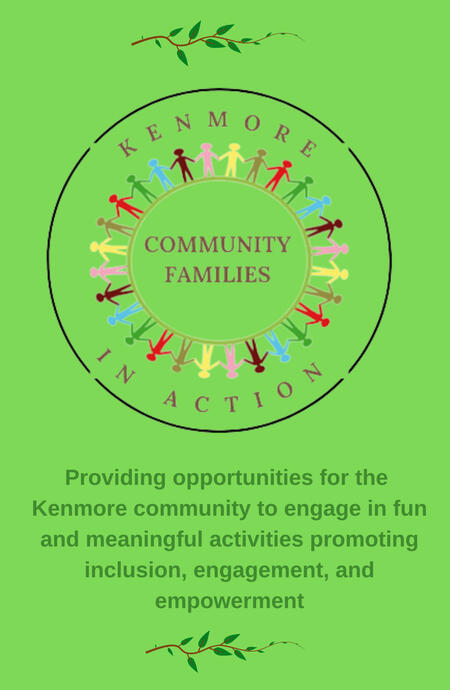 Monthly Schedule of Activities and Events
November 2022November 2
Family Resource Support Group
Time: 8:00 am - 10:00 am
Place: Kenmore AnnexNovember 9
Student Club
Time: 2:45p m - 4:15 pm
Place: Kenmore LibraryNovember 16
Run A Mile in My Shoes
Time: 8:00 am - 2:00 pm
Place: KenmoreSpeaker Series #2 - Presentations featuring Lis Bluford from PAPER tutoring services with hands-on demonstrations and student registration opportunities; and Walk and Bike Arlington's program director, Mary Dallao, providing resources about free activities and events around Arlington to stay active all year. We'll be giving out promotional items from the presenters as well.
Tai Chi will be our stress reliever.
Time: 7:00 pm - 8:30 pm
Place: Kenmore LibraryNovember 19
Fall Harvest Garden Day
Time: 12:00 pm - 2:00 pm
Place: KenmoreNovember 30
Family Resource Support Group
Time: 8:30 am - 10:00 am
Place: ZoomOctober 202210/5/22
Holiday - No School10/12/22
Family Resource Support Group
Time: 8:00 am - 10:00 am
Place: Kenmore AnnexStudent Club
Time: 2:45p m - 4:15 pm
Place: Kenmore Library10/19/22
Speaker's Series #1 - Presentations from Kenmore Administrators, Counselors, Public Health Nurse, and Activities/Club Director
Time: 7:00 pm - 8:30 pm
Place: Kenmore Library10/26/22
Family Resource Support Group
Time: 8:00 am - 10:00 am
Place: Kenmore AnnexStudent Club
Time: 2:45 pm - 4:15 pm
Place: Kenmore Library
November Words of Wisdom
Root for each other and watch each other grow.Be the reason someone smiles today.Be the best version of you.Kindness changes everything.Sometimes the bravest and most
important thing you can do is just show up.Make today so awesome yesterday is jealous.Be somebody who makes everybody feel like a somebody.October Words of WisdomA smile is a free way to brighten someone's day.Do what inspires you. Life is too short not to love the job you do every day."Happiness cannot be traveled to, owned, earned, worn or consumed. Happiness is the spiritual experience of living every minute with love, grace, and gratitude." - Denis Waitley"You are smart, you are funny, you are more important than money. If I could have one wish, it is that your day be filled with bliss." - Catherine PulsiferDon't be afraid of the path less traveled. It might just be the future you didn't realize you wanted."There are two great days in a person's life - the day we are born and the day we discover why." - William Barclay
Student Club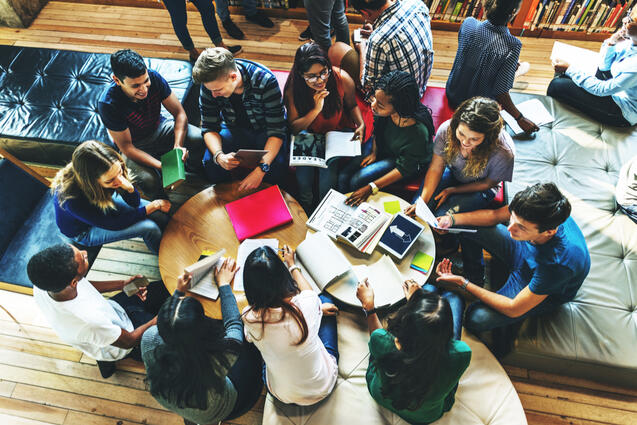 The Kenmore Community Families in Action student club was developed as the centerpiece of the program. Students will engage in creating and implementing ideas for student and family-centered events and activities and learn about the guiding principles, strategies and approaches to building community engagement. Students will also learn about character development focused on trust, integrity, respect, responsibility and inclusion and seek ways in which to give back to their community. The club meets the 2nd and 4th Wednesday of the month from 2:45 pm to 4:15 pm in the library.If you are interested in joining the student club, please click on the link below to complete the registration form.
Wednesday Groups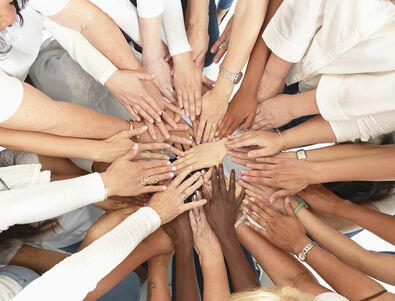 Join us on Wednesdays for a variety of informative gatherings spoken in English and Spanish.Family Resource Support Group
This group will be held the 1st and 4th Wednesday of the month from 8:00 am - 10:00 am in the Kenmore cafeteria annex or via zoom. We will facilitate a family resource support group for community members to gather and share experiences, ask questions, seek resources, and connect with others in a supportive environment.Conversations with the Principal
The 2nd Wednesday of the month we will host conversations with our Kenmore principal, Mr. David McBride (or other Administrators). Meetings will be held via zoom from 7:00 pm - 8:30 pm. Please email us for the zoom link at: [email protected]Speaker Series
The 3rd Wednesday of the month we will host a speaker's series to educate attendees on subject matters relevant to our families and community at-large. Meetings will be held from 7:00 pm - 8:30 pm in the Kenmore library.*Meetings are subject to change due to school holidays and scheduling conflicts.
Family-centered events

Planting the Seeds of Life Fall and Spring Garden Days - November & MarchRun a Mile in my Shoes - NovemberWinter Holiday Celebration - DecemberStudent Volunteer Recognition Celebration - MarchFamily Volunteer Recognition Celebration - MayAn Event to Remember - June8th Grade Party and Promotion - June
Co-foundersMarianne Talbot & Janeth ValenzuelaMarianne Talbot
Dr. Marianne Talbot has devoted her life's work as a community educator and advocate. She's spent her career working with individuals who have sustained traumatic and acquired brain injuries, and their families, and pioneered internationally recognized model programs and services challenging individuals to maximize their level of independence and community engagement. Such programs include The Hope Project for injured veterans, dance/movement-based therapy using Bartenieff fundamentals, youth motor skills and neuromuscular training using adapted Tai Chi and yoga, and the renowned touring company, Rhythms of Hope Dance Company, consisting of individuals with neurological disabilities.She's worked with legislators in the Virginia General Assembly and US Congress to secure program funding and consulted for policy makers as subject matter expert. She's received national recognition for her work with individuals with disabilities in the arts, presented and conducted trainings at numerous professional conferences nationally and internationally, published peer reviewed articles, served on several national boards and committees, and earned her doctorate degree from Virginia Tech with her fellowship conducted at the National Institutes of Health in the Clinical Neuropsychology section. She holds national and international certifications as a rehabilitation counselor, clinical case manager, rehabilitation provider, and Laban movement analyst.She is the proud parent of 8th grade twins, Nick and Norah, who attend Kenmore Middle School, and served as PTSA president during the 2021-2022 SY. She's also served on the Health and Physical Education Advisory Committee for APS and Arlington County's CVC COVID-19 vaccination coalition and is president and founder of the National Rehabilitation & Rediscovery Foundation, a non-profit organization providing neurorehabilitation services. She has been featured in several Washington Post articles, VA Tech Research Magazine, TV and other news outlets.Dr. Talbot also maintains a private practice developing rehabilitation life care plans, cost analysis, and expert testimony for attorneys on behalf of individuals with catastrophic injuries.Janeth Valenzuela
Janeth Valenzuela is a community leader and very active parent in the Arlington County school system. She is currently a representative of the Hispanic Parents Community at Kenmore Middle School, Washington-Liberty High School, and Carlin Springs Elementary School. In 2007, Ms. Valenzuela's advocacy efforts and dedication to the equality of education for every child grew when her son started attending Carlin Springs ES. Ms. Valenzuela served as President of the Organization of Parents Teachers and Students at Carlin Spring from 2007 - 2010 and as a result of her service, was awarded Arlington County Honor Citizen of the Year. In 2011, she had the honor of representing the Carlin Springs parents at the "Full-Service Community Schools", a coalition for community schools, on Capitol Hill for two consecutive years, where she met with other dedicated education advocates.Ms. Valenzuela serves on several boards and committees advising various groups about important issues concerning the Arlington community. For the past 10 years, she has served on the board of directors for Park Spring Condominiums Association. She is also part of the superintendent Advisory Committee on Immigrant and Refugee students. Additional boards and committees Ms. Valenzuela serves on includes:ASHPA Co-Founder (Arlington Schools Hispanic Parents Association)Juntos en Justicia (Dedicated group for tenants' rights)SEEC board member for the past 2 years (Shirlington Employment and Education Center).Vice- chair on the Advisory Committee on Transportation Choices (ACTC).Urban Alternative Volunteer, 1994 - 2001) teaching office computer skills for a program founded by George Mason University for Better Communities.Ms. Valenzuala is a natural leader who stands up for justice and is willing to help people, under any circumstance, to find their voice and be represented in their community.
Kenmore Community Families in Action es un programa modelo diseñado para fomentar la participación de la comunidad a través de actividades y eventos divertidos y significativos.club de estudiantes después de la escuela
Grupo de apoyo de recursos familiares
Conversaciones con el director
Serie de altavocesEVENTOS CENTRADOS EN LA FAMILIALa fuerte participación familiar está vinculada a un mayor rendimiento estudiantil, menor ausentismo y mayores tasas de graduación. La participación de la comunidad puede ayudar a garantizar que se aborden las necesidades sociales, emocionales y de salud física de los estudiantes, al mismo tiempo que brinda oportunidades significativas de aprendizaje en el mundo real. Kenmore Community Families in Action se esfuerza por ejemplificar las oportunidades equitativas de participación comunitaria a través del proceso de construcción de relaciones, trabajando en colaboración para apoyar a todos los estudiantes y compartiendo el liderazgo que resulta en beneficios transformadores para las escuelas y los distritos escolares.AGENDA MENSUAL DE ACTIVIDADES Y EVENTOSnoviembre 20222 de noviembre
Grupo de apoyo de recursos familiares
Hora: 8:00 am - 10:00 am
Lugar: Anexo Kenmore9 de noviembre
club de estudiantes
Hora: 14:45 - 16:15
Lugar: Biblioteca Kenmore16 de noviembre
Caminar una milla en mis zapatos
Hora: 8:00 am - 2:00 pm
Lugar: KenmoreSerie de oradores n.° 2: presentaciones con Lis Bluford de los servicios de tutoría de PAPER con demostraciones prácticas y oportunidades de inscripción de estudiantes; y la directora del programa Walk and Bike Arlington, Mary Dallao, que brinda recursos sobre actividades y eventos gratuitos en Arlington para mantenerse activo todo el año. Tai Chi será nuestro calmante para el estrés.
Hora: 19:00 - 20:30
Lugar: Biblioteca Kenmore19 de noviembre
Día del jardín de la cosecha de otoño
Hora: 12:00 - 14:00
Lugar: Kenmoreoctubre 2022
10/5/22
Vacaciones - No hay clases10/12/22
Grupo de apoyo de recursos familiares
Hora: 8:00 am - 10:00 am
Lugar: Anexo Kenmoreclub de estudiantes
Hora: 14:45 - 16:15
Lugar: Biblioteca Kenmore19/10/22
Serie de oradores n.º 1: presentaciones de los consejeros de Kenmore, administradores, recepción, actividades/director del club, instalaciones
Hora: 19:00 - 20:30
Lugar: Biblioteca Kenmore26/10/22
Grupo de apoyo de recursos familiares
Hora: 8:00 am - 10:00 am
Lugar: Anexo Kenmoreclub de estudiantes
Hora: 14:45 - 16:15
Lugar: Biblioteca KenmoreCLUB DE ESTUDIANTES
El club de estudiantes Familias en Acción de la Comunidad de Kenmore se desarrolló como la pieza central del programa. Los estudiantes participarán en la creación e implementación de ideas para eventos y actividades centrados en el estudiante y la familia y aprenderán sobre los principios rectores, las estrategias y los enfoques para fomentar la participación comunitaria. Los estudiantes también aprenderán sobre el desarrollo del carácter centrado en la confianza, la integridad, el respeto, la responsabilidad y la inclusión y buscarán formas de retribuir a su comunidad.Si está interesado en unirse al club de estudiantes, haga clic en el enlace a continuación para completar el formulario de registro.Eventos centrados en la familia
Plantando las semillas de la vida Días de jardín de otoño y primavera
Corre una milla en mis zapatos
Celebración de vacaciones de inviernoNOCHE DE FIESTAS INTEMACIONALES
Celebración de reconocimiento de estudiantes voluntarios
Celebración de reconocimiento de voluntariado familiar
Un evento para recordar
Fiesta y Promoción de 8vo GradoPalabras sabias de noviembreApóyense unos a otros y véanse crecer unos a otros.Sé la razón por la que alguien sonríe hoy.Sé la mejor versión de ti.La amabilidad lo cambia todo.A veces los más valientes y más
Lo importante que puedes hacer es simplemente presentarte.Haz que el hoy sea tan increíble que el ayer sea celoso.Sea alguien que haga que todos se sientan como alguien.Palabras de sabiduría de octubreUna sonrisa es una forma gratuita de alegrar el día de alguien.Haz lo que te inspire. La vida es demasiado corta para no amar el trabajo que haces todos los días."No se puede viajar, poseer, ganar, usar o consumir la felicidad. La felicidad es la experiencia espiritual de vivir cada minuto con amor, gracia y gratitud". -Dennis Waitley"Eres inteligente, eres divertido, eres más importante que el dinero. Si pudiera tener un deseo, es que tu día esté lleno de felicidad". -Catherine PulsiferNo tengas miedo del camino menos transitado. Puede que sea el futuro que no sabías que querías."Hay dos grandes días en la vida de una persona: el día que nacemos y el día que descubrimos por qué". -William BarclayCO-FUNDADORES
Marianne Talbot y Janeth ValenzuelaMarianne Talbot
La Dra. Marianne Talbot ha pasado el trabajo de su vida como educadora comunitaria y defensora, especialmente para aquellos que han sufrido lesiones cerebrales traumáticas y sus familias. Ha sido pionera en programas y servicios modelo reconocidos internacionalmente que desafían a las personas a maximizar su nivel de independencia y autosuficiencia. Dichos programas incluyen el proyecto The HOPE para veteranos lesionados, terapia basada en el baile/movimiento, usando los fundamentos de Bartenieff, habilidades motoras juveniles y entrenamiento neuromuscular usando Tai Chi y yoga adaptados, y la renombrada compañía itinerante, Rhythms of Hope Dance Company, compuesta por personas con discapacidades neurológicas.Trabajó con legisladores en la Asamblea General de Virginia y el Congreso de los EE. UU. para asegurar el financiamiento del programa y consultó a legisladores como experta en la materia. Recibió reconocimiento nacional por su trabajo con personas con discapacidades en las artes, se presentó en numerosas conferencias profesionales a nivel nacional e internacional, publicó artículos revisados por pares, participó en varias juntas y comités nacionales y obtuvo su doctorado de Virginia Tech con una beca realizada en los Institutos Nacionales de Salud en la sección de Neuropsicología Clínica. Tiene certificaciones nacionales e internacionales como consejera de rehabilitación, administradora de casos clínicos, proveedora de rehabilitación y analista del movimiento Laban.Ella es la orgullosa madre de los mellizos de octavo grado, Nick y Norah, que asisten a la escuela secundaria Kenmore y se desempeñó como presidenta de la PTSA durante el año escolar 2021-2022. También se desempeñó en el Comité Asesor de Salud y Educación Física de APS y es presidenta y fundadora de la Fundación Nacional de Rehabilitación y Redescubrimiento, una organización sin fines de lucro que brinda servicios de neurorrehabilitación. Ha aparecido en varios artículos del Washington Post, la revista VA Tech Research y otros medios de comunicación.El Dr. Talbot también mantiene una práctica privada que desarrolla planes de atención de vida de rehabilitación, análisis de costos y testimonio de expertos para abogados en nombre de personas con lesiones catastróficas.Janeth Valenzuela
Janeth Valenzuela es una líder comunitaria y una madre muy activa en el sistema escolar del condado de Arlington. Actualmente es representante de la Comunidad de Padres Hispanos en la Escuela Intermedia Kenmore, la Escuela Secundaria Washington-Liberty y la Escuela Primaria Carlin Springs. En 2007, los esfuerzos de defensa de la Sra. Valenzuela y su dedicación a la igualdad de educación para todos los niños crecieron cuando su hijo comenzó a asistir a Carlin Springs ES. La Sra. Valenzuela se desempeñó como Presidenta de la Organización de Padres, Maestros y Estudiantes en Carlin Spring de 2007 a 2010 y, como resultado de su servicio, fue galardonada como Ciudadana de Honor del Año del Condado de Arlington. En 2011, tuvo el honor de representar a los padres de Carlin Springs en las "Escuelas comunitarias de servicio completo", una coalición de escuelas comunitarias, en Capitol Hill durante dos años consecutivos, donde se reunió con otros dedicados defensores de la educación.La Sra. Valenzuela es miembro de varias juntas y comités que asesoran a varios grupos sobre temas importantes relacionados con la comunidad de Arlington. Durante los últimos 10 años, se ha desempeñado en la junta directiva de la Asociación de Condominios de Park Spring. También es parte del Comité Asesor del Superintendente sobre Estudiantes Inmigrantes y Refugiados. Las juntas y comités adicionales en los que la Sra. Valenzuela sirve incluyen:
Co-Fundador de ASHPA (Asociación de Padres Hispanos de las Escuelas de Arlington)
Juntos en Justicia (Grupo dedicado a los derechos de los inquilinos)
Miembro de la junta de SEEC durante los últimos 2 años (Centro de Educación y Empleo de Shirlington).
Vicepresidente del Comité Asesor sobre Opciones de Transporte (ACTC).
Voluntario de Urban Alternative, 1994 - 2001) enseñando habilidades informáticas de oficina para un programa fundado por la Universidad George Mason para Mejores Comunidades.La Sra. Valenzuala es una líder natural que defiende la justicia y está dispuesta a ayudar a las personas, bajo cualquier circunstancia, a encontrar su voz y ser representadas en su comunidad.Contacto: [email protected]